One can study the political climate in Bangladesh until one is blue in the face and not arrive at an answer as to what kind of democracy we practice.
In 20 years of democracy the nation has been brought closer and closer to its knees. Given the current trend and that no respite seems imminent one wonders what kind of a nation we will celebrate in 2021 when Bangladesh turns 50.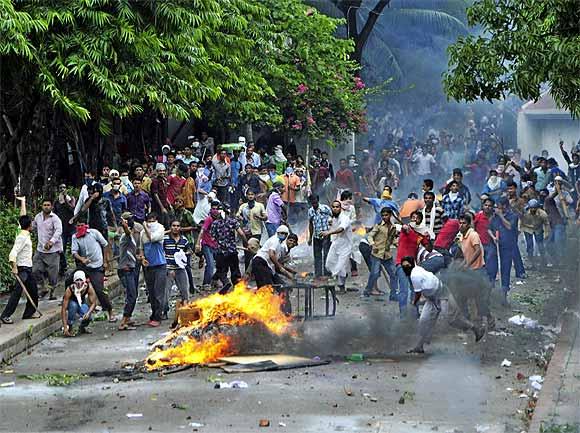 Corruption has been ingrained into the very fabric of the nation's psyche – so much so that even the youth engaged in good jobs in the private sector providing good pay are indulging in corrupt practices. It's like no matter how much they make, making some more 'under the table' can only make life more fulfilling.
When I and my contemporaries were in our twenties – which was about that many years ago – I believe we all put in an honest days work. We were not paid as much as we would have wanted probably but there was honesty and dignity in what we did and how we did it.
Boys and girls of the same age in 2012 can't seem to be paid enough to warrant keeping their noses clean or feel loyalty to the company they represent. I don't really blame these young people as the whole country seems swamped by people who benefit by practicing outside a moral code.